Story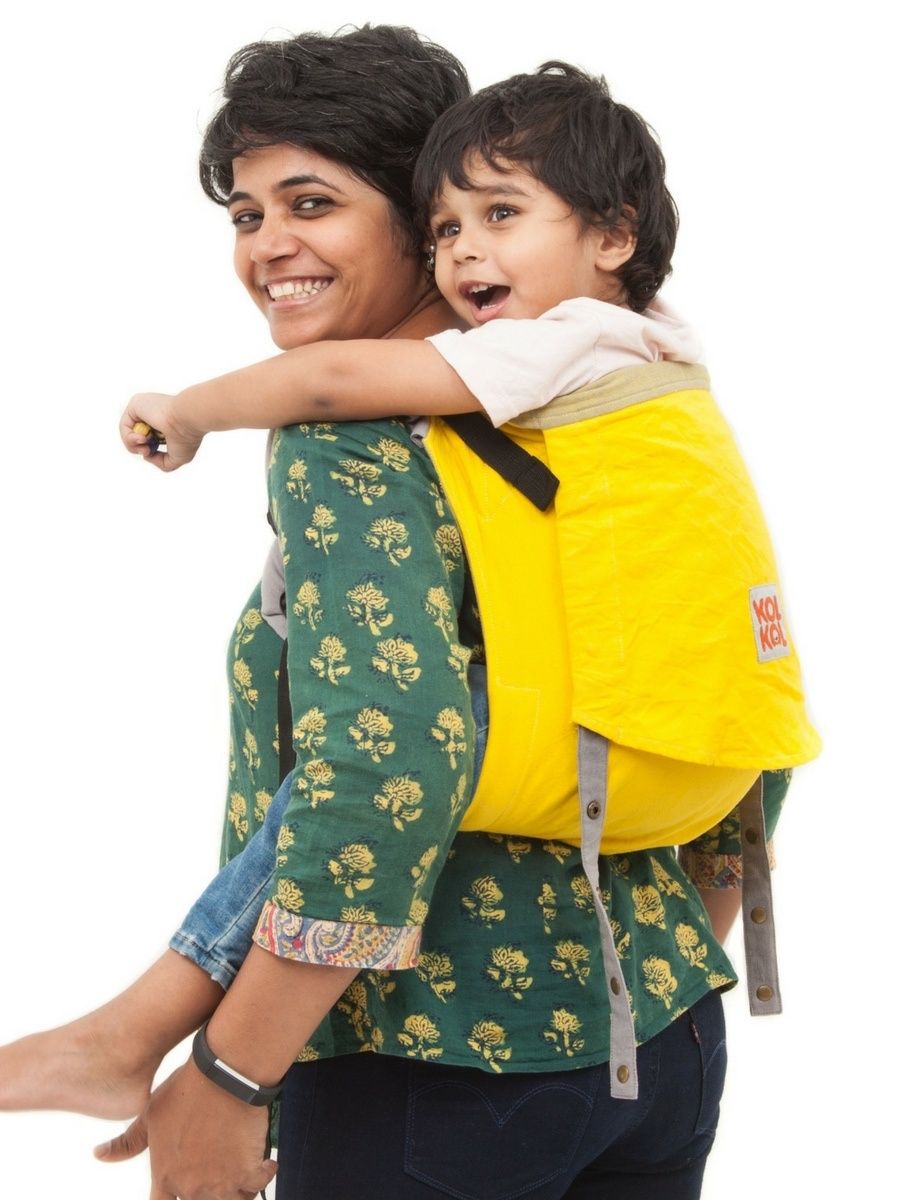 Bayiravi was introduced to ergonomic babywearing when her son was few months old.
Thanks to babywearing their son's arrival didn't change their lives; they continued to travel, head out for dinners, meet friends, dance at friends' weddings (baby in tow) and even go on treks!
This inspired her to spread the awareness of babywearing by creating an affordable and comfortable carrier for parents in India.
And Kol Kol ergonomic baby carrier, was born.
Ergonomic baby carriers let you carry your baby in a position similar to how you would hold them in your arms. This means the utmost comfort for you and your baby.
The name is close to Bayiravi's heart as "Kol Kol" were the first words her son Advait gurgled.
Babywearing is the practice of keeping your baby close and connected to you by carrying your baby in a carrier.
It promotes bonding and helps breastfeed anywhere. It helps the parent handle everyday chores while taking care of the baby. There are many studies that show carried babies sleep, feed and grow better, and significantly cry lesser.