Which carrier to buy?
Confused about what carrier is best for you?

There is no best carrier. It depends on various factors like what you want a carrier for, how old yourbaby is,who is going to be using the carrier and most importanly, personal preference.

Baby carriers are like handbags. Each one is different, and performs a different function. Like sometimes you need a big handbag because you are going out the whole day, and sometimes you just need a small one!

To help you choose which one is right for you, please read the below section.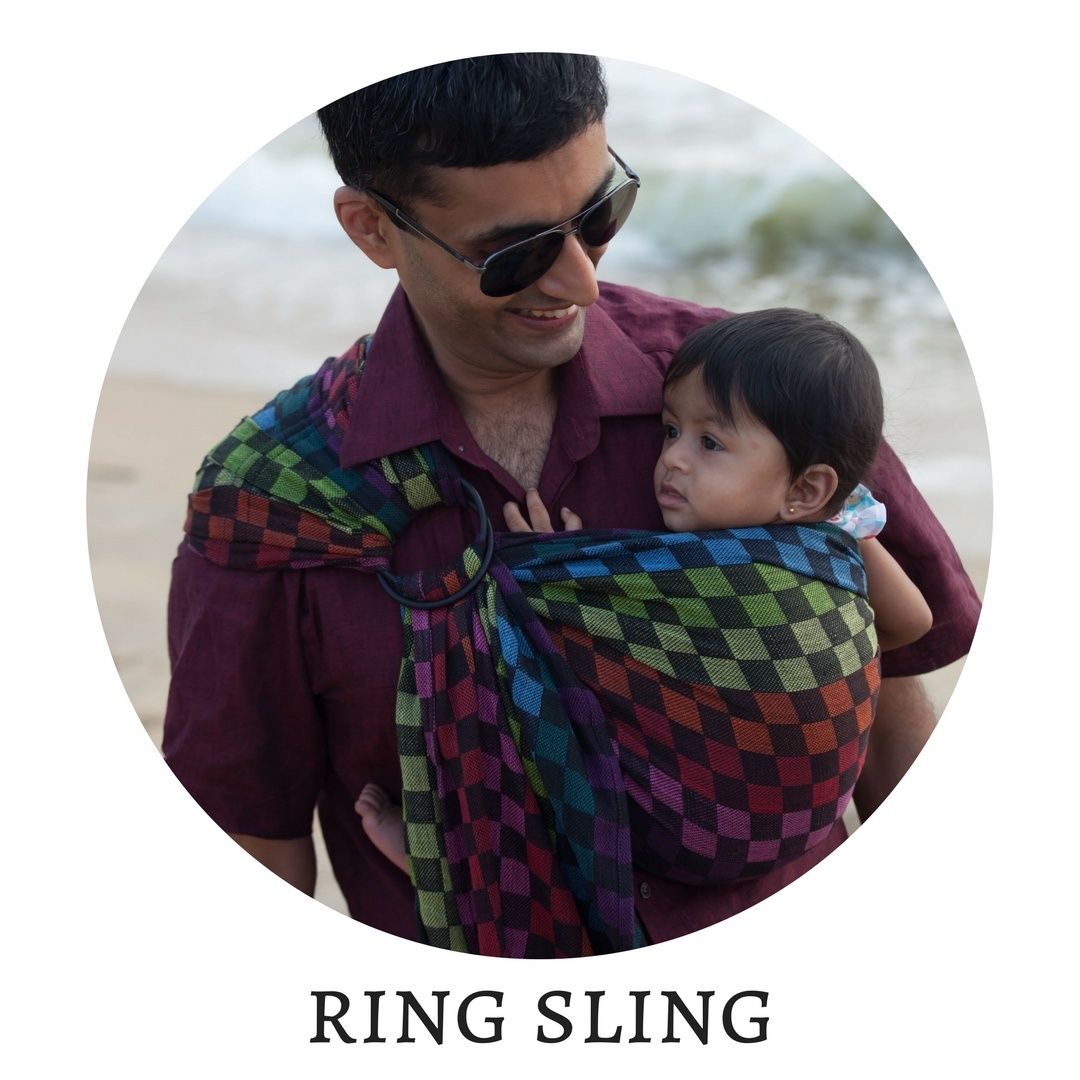 Why try a Ring Sling?

Ring slings are fantastic for quick ups and downs. It's compact, and folds so small that you can even tuck it in a roomy coat pocket! It comes in one size, and can be used from newborn to 15 kgs. With some practice, you can easily nurse in it. You can wear the baby in front or on hip. Toddlers especially love the hip carry as it means they can have a great view of the world around them. A ring sling is worn over one shoulder, so it can limit movement of one hand, but the other hand is completely free!
Why try a Meh Dai?

Meh Dais are great for longer durations. A fantastic option for wearing your baby for a nap, go shopping or go for long walks. It's extremely versatile and toddlers love it because you can wear them on your back. The long straps allow you to customise how you wear your baby. Easy to nurse in, it leaves both your hands free. A great option if you have a baby who likes to be carried all the time, as you can get on with your household chores even when you are wearing the baby.You can wear the baby on your front, back and hip. The Meh Dai can carry newborn to 15 kgs.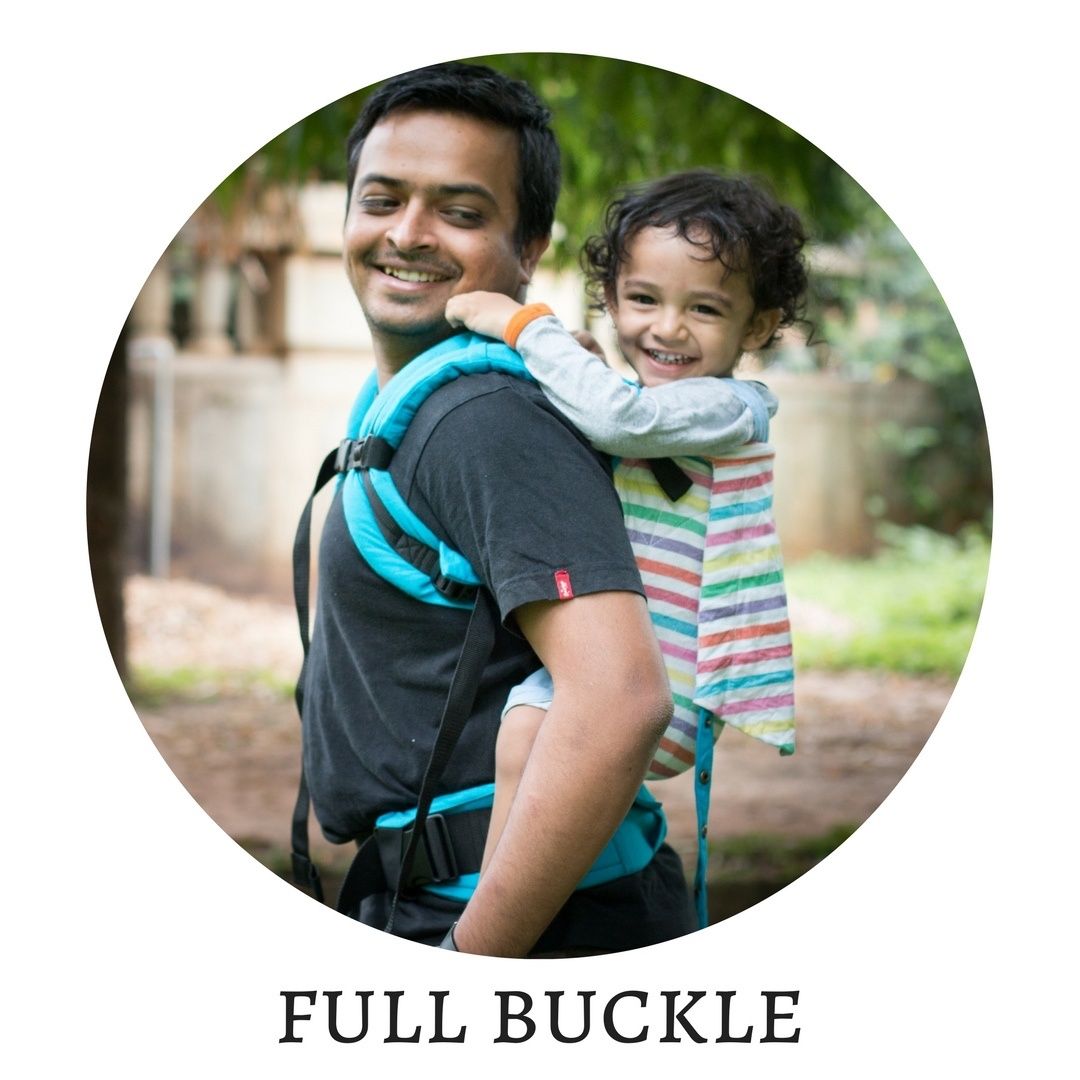 Why try a Full Buckle?

A full buckle soft structured carrier is probably the most popular and easy recognisable baby carrier. Great for a completely hands-free baby wearing experience, you simply buckle the waist belt, place your baby in the front panel, clip the chest strap and tighten the straps. It's a fantastic option for those who are uncomfortable with longer lengths of fabric. Great for back and front carries, the waist padding and ergonomic design keeps you and your baby comfortable for hours. It includes a front pocket for storing all those small essentials. From shopping trips to treks to household chores, it takes the guesswork out of babywearing. It's easy to get the perfect fit! Our Full Buckle come in two sizes – Standard and Toddler.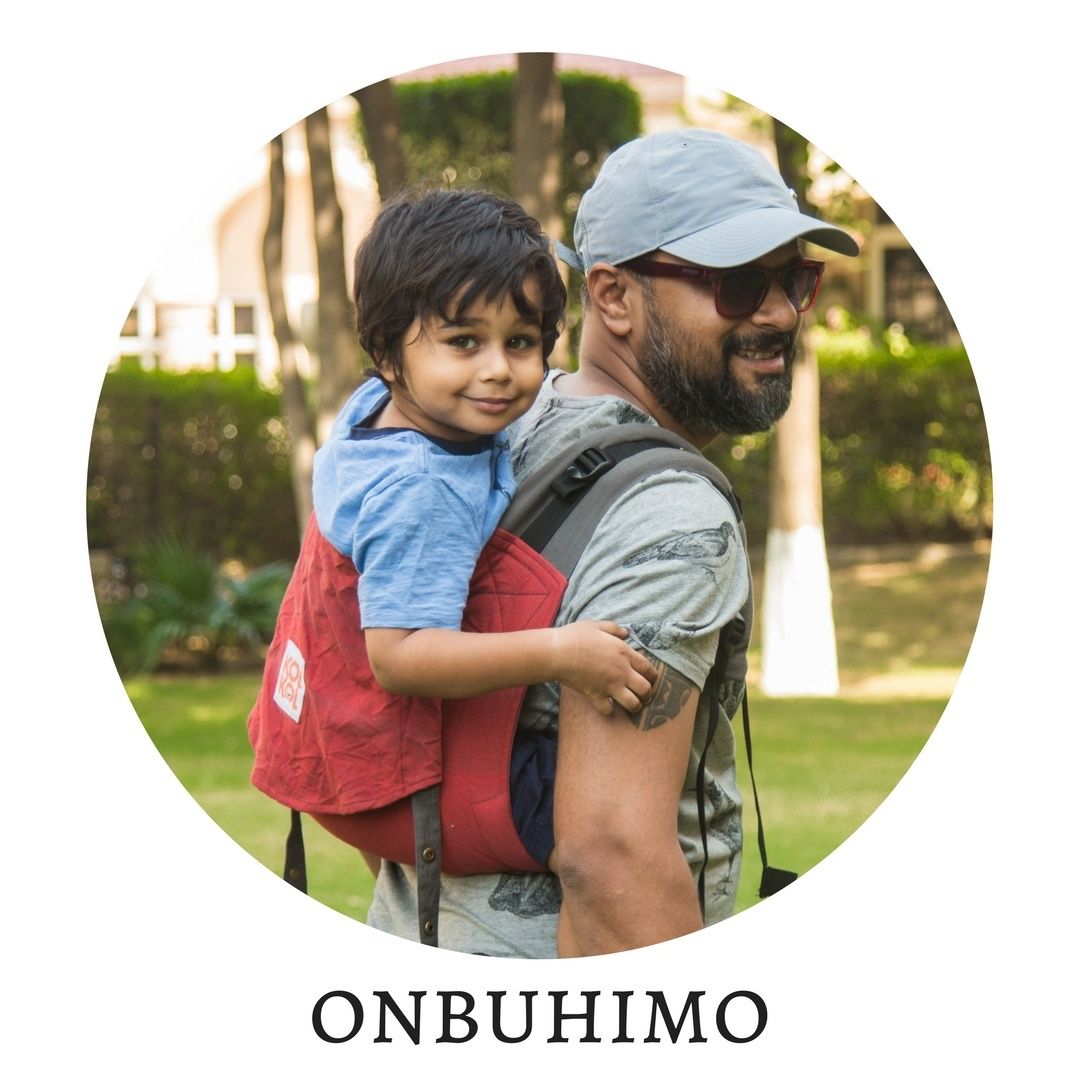 ​
Why try an Onbuhimo?
An Onbuhimo carrier is a full buckle carrier without the waistband. It is designed for quick back carry with toddlers. Since toddler's weight is on your shoulders and chest, it is ideal for short duration. Toddlers love the view in this carrier!